Tessa
is beautifully proportioned from its pared-down design. The muted colour scheme shows off feature furniture designed by Charles and Ray Eames. The glass-fronted fireplace, open kitchen and breakfast bar create a wonderfully smooth atmosphere.
Details
Tessa is designed to host 4 to 8 guests.
Along with a spacious living area and a fully-equipped kitchen overlooking the terrace, Tessa has two bedrooms – one double, one twin – and two bathrooms on each floor. The ground floor offers a sauna. Both floors can be connected or separated as required.
Free WiFi.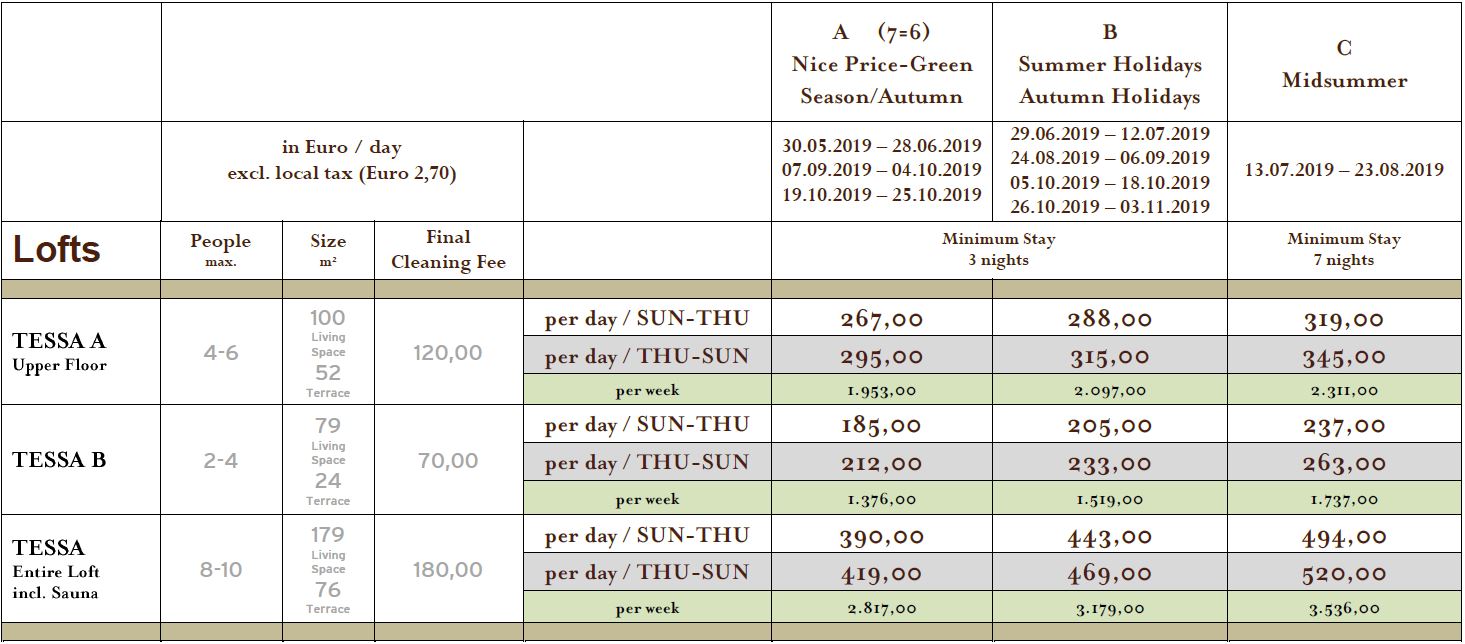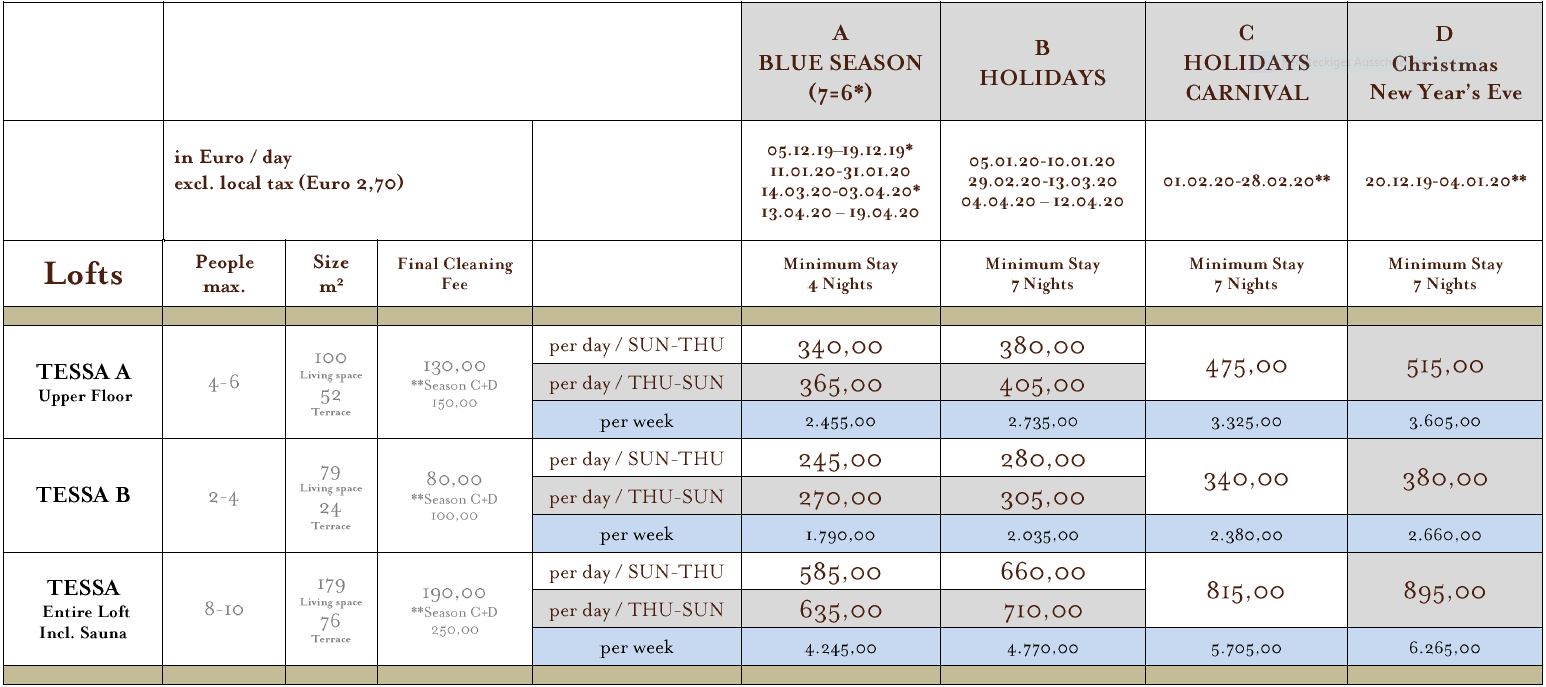 We bring you fresh bread and buns in the morning – requested advance!
Including free WLAN, towels, bath robes and warm blankets for outside.
Coffee and tea for the first day also available.
Check-In: 3 p.m.
Check-Out: 10 a.m.
Please notice: Check-Out after 10 a.m. possible with extra charge!
Terms and conditions as agreed!